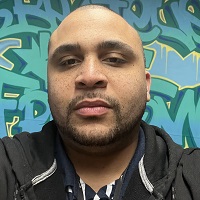 By: Richard Keeper, Outpatient Services Lead Peer Support Specialist
I love working at The Healing Place, and as an alumnus of the traditional long-term recovery program, I have learned to love myself and others as well.
When I completed the program, I joined the amazing team in Outpatient Services, which takes The Healing Place's peer-driven social model of recovery and puts it in an outpatient setting. I am now Lead Peer Support Specialist and work with an amazing team under incredible leadership.
Our intensive outpatient program stresses the importance of working the 12 steps of Alcoholics Anonymous while addressing and changing old behaviors. Our peer support team has a deep passion for recovery and helping other alcoholics and addicts. We work the first three steps of AA in group classes and help introduce the clients to step four and their God-given instincts. We emphasize that we must continue to help each other recognize and combat old behaviors by effectively communicating with one another and utilizing constructive criticism.
I love working with the clients who come into the outpatient program seeking change and being able to be a role model of what emotional sobriety looks like. Watching someone come from the streets and seeing the transformation of hopelessness to hopefulness happen before my eyes is simply amazing.
If you or someone you know needs help, please call 502-585-4848 to get started. The Healing Place provides a number of services to best fit the client's needs and give them the best chance at long-term recovery.